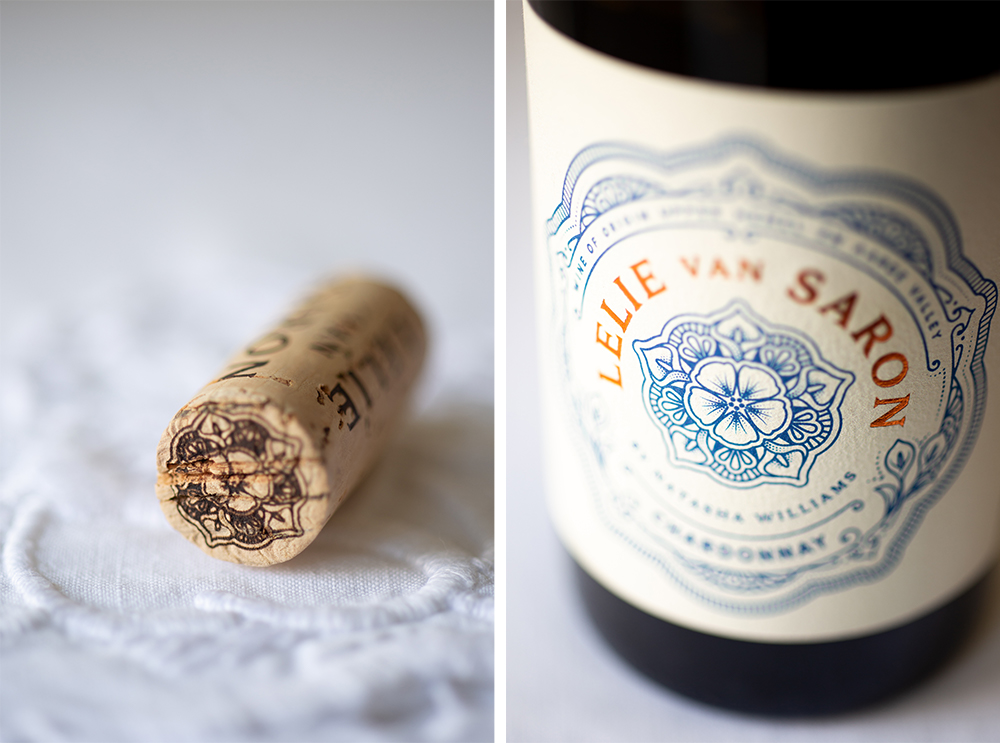 We'll introduce each in full over time but here are some of the regulars on our 'house wine list'.*
Lelie van Saron Chardonnay 2020 | Natasha Williams
Big and bold and round and soft all at the same time. A wine that holds its own with gentle confidence.
pH Palomino 2020 | Hanneke Krüger & Pauline Roux
A bit of sherry perfume (surprise!) in this delicate wine that led us to enjoy it with Tapas-esque accompaniments like white anchovies and green olives.
VineVenom Satellites NV | Samantha Suddons
Super example of a modern, light, accessible red (made from an unusual blend of Touriga and Syrah) that paired ridiculously well with our sourdough pizza.
Genevieve MCC | Melissa Nelsen
If you get the chance to taste a vintage bottle of the Blanc de Blancs (like 2011) just say 'yes' and the Genevieve NV Rosé from Shiraz loves charcuterie. 
Bosman Nero 2018 | Corlea Fourie & Natasha Williams
The only Nero D'Avola made in SA. Sicily's favourite grape. Say no more.
Ali in Wonderfuland Mourvèdre | Alice Verburg*
The Ali in Wonderfuland Grenache was one of our most talked-about wines of 2021 and we've just got a bottle of 'it's already sold out' Mourvèdre. Watch this space. 
Momento Chenin Blanc Verdelho 2020 | Marelise Niemann
This wine LOVES food. Had it once as part of a multi-course lunch and have been fans ever since.
Saurwein Chi Riesling 2020 | Jessica Saurwein
Seriously limited releases (like a few thousand bottles) but well worth the search, especially if you like a cheese board or spicy food.
Ses'fikile Chenin Blanc Rousanne | Nondomiso Pikashe
A wine that dresses up or down depending on the occasion and the price is better than right.
Catherine Marshall Pinot Noir | Catherine Marshall
We fell in love with her Pinot years ago and revisited it recently on stumbling across it at a major grocery retailer. Still one of our top five. 
* The list is by no means exhaustive and wines appear in no particular order.
** Full disclosure: Nikki has worked with the Luddites and we know them as friends, so Alice (next generation Luddite Wine) is more like a close cousin.