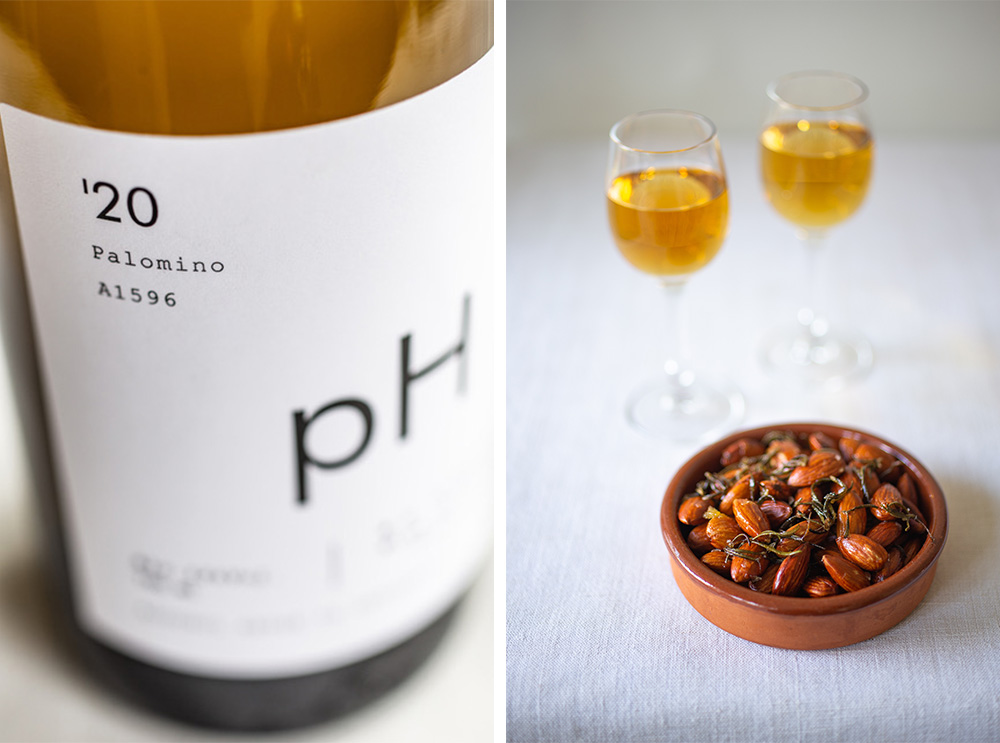 Why Palomino?
I got to know Palomino through sherry. I love sherry and spent time in Spain, doing some wine studies, where I got to know how amazing dry sherries are and all about the original sherry production.
I became slightly obsessed with it and, when I returned from Europe, a friend of mine told me about this old vineyard of Palomino in the Piekenierskloof that had become available and I was intrigued.
Why Palomino as wine?
I've always loved Palomino as a variety because it is so neutral. And because it's so neutral, it's expressive of terroir and it's like an open canvas when you work with the grape, so we decided to play around with technique. 
In 2018 we fermented in barrel, 2019 was fermented in a cement egg, and 2020 had a portion fermented in a ceramic pot, and the variation in the vessels gives a different aroma profile to each. But mostly I like the textural play on the variety. 
This wine has a specific mouthfeel and a certain tension and that's the thread between all the vintages. It's not a tension brought forward by acidity, because Palomino is a grape variety that doesn't have a lot of acidity.
This wine works against your expectation of what Palomino is 'on paper'. It works because of its texture, and I love that about it.
What to pair with palomino?
Anything in a savoury direction, like salty cheeses and nuts – it goes really well with seafood. So, the same things you would pair with sherry, but maybe a fresh version of it.
Although people sometimes think with Palomino flavour development happens with the sherry-making process, the salinity is already present in the dry wine. So, it has that tendency and you can follow through on that profile in a sense, with souffles and capers.
It could be a breakfast wine, served with an omelette and a cheese!
Hanneke Krüger
We first met Hanneke tasting wine at AA Badenhorst Family Wines*, where she is winemaker. Her own label pH is her initial and that of her friend and partner Pauline Roux. They also make a Bukettraube Pet Nat under the label PhD. (Adi Badenhorst is the D because he grows the Bukettraube grapes). If you're not familiar with Bukkettraube, start by trying it as a still wine in the Cederberg Bukettraube. We tasted the 2020 vintage of the pH Palomino and the 2021 vintage has been released. 
* Kalmoesfontein grow and preserve a fine caper if you're looking for your pairing! – Nikki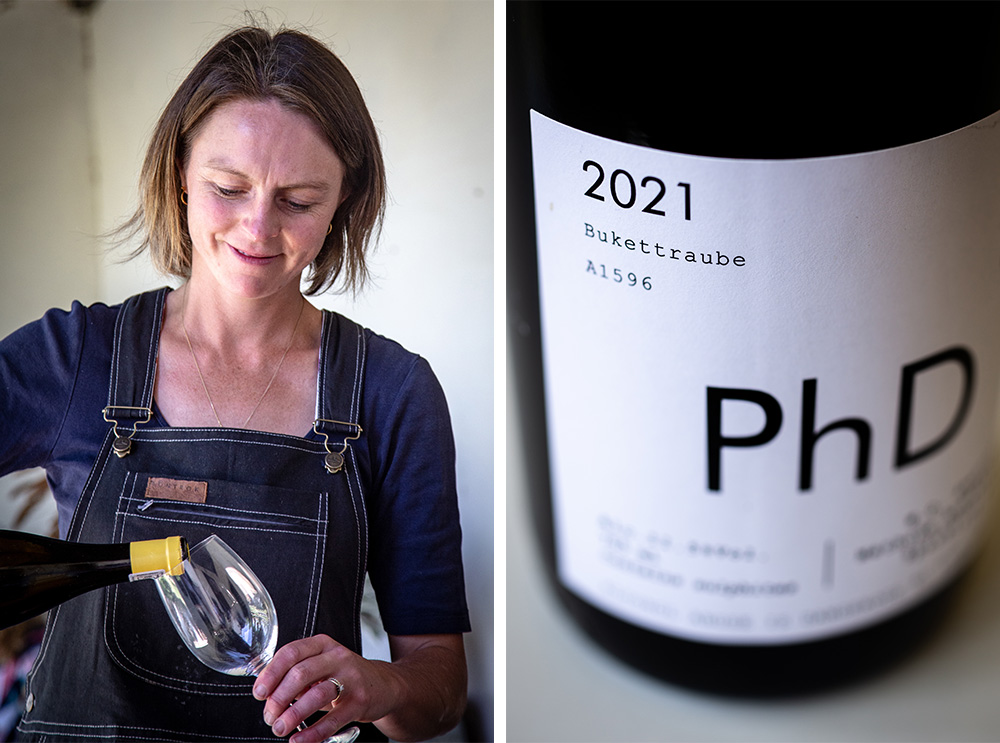 © How to Cook without Recipes 2022 | interview Nikki Werner | photographs Brandon de Kock